Quick N.O.T.W.
Used
Jordana Silky Purple
Sinful Colors Purple Diamond
Nabi Muti Star Glitter
Seche Vite Top Coat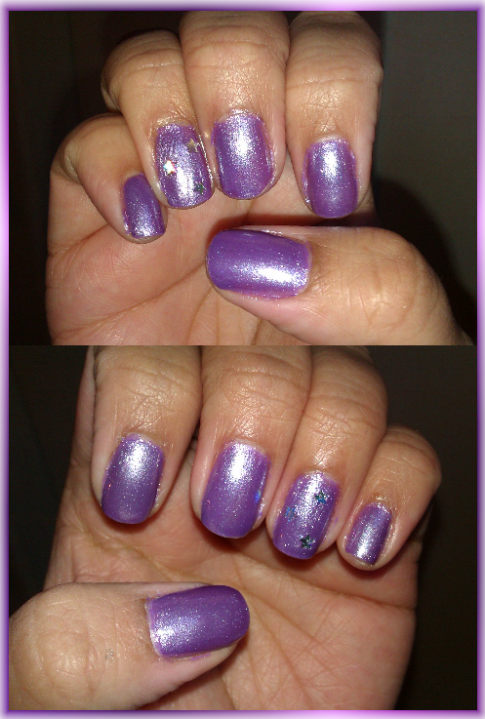 Ring Finger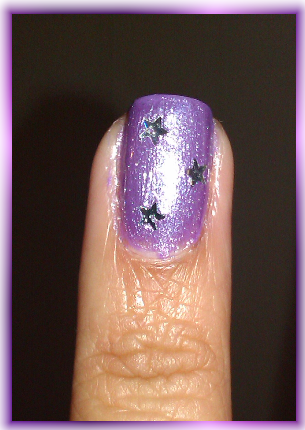 Used Jordana Silky Purple to paint my nails then overlaid it with Sinful Colors Purple Diamonds. For the each ring finger I used my dotting tool to pick up the silver stars and placed them on the nail.
I wish I could've got better pictures of this because the purple is pretty and shimmery, its beautiful. This looks way better in person than in the pics.