This is an extremely late review but I still wanted to share with you all just in case you may have been looking into this product. Last year in May I had stopped by Ulta and picked up the Eyebrow Grow Serum with hopes that my overly plucked eyebrows would grow back. Just so you all know I had been over plucking my eyebrows since I was 13. No matter how hard I tried to grow them out they just wouldn't grow out good.
NYX Eyebrow Grow Serum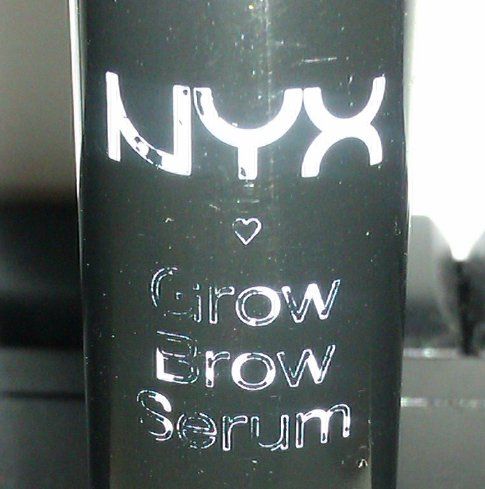 Here is what a new one will look like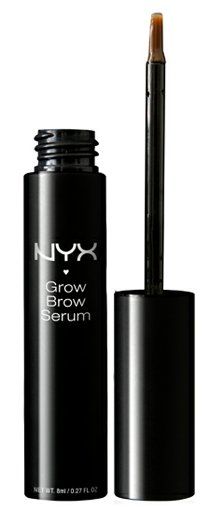 The product description (taken from NYX website):
A prescription-free eyebrow serum that transforms over-plucked, thin or uneven brows to fuller-looking arches. The natural Grow Brow Serum formula utilizes a superior peptide and growth complexes combined with Lavender Oil, Arginine, Biotin, Soy Proteins, and Gingko Biloba to produce stronger, thicker, fuller eyebrows.
The Eyebrow Grow Serum is a bit pricey at $25.00, but I'll leave it up to you if you think its worth it. This product is really simple and easy to use. The color is clear (don't let the color of brush fool you), fragrance fee and non-irritating. When I had put it on my brows it seriously felt like I was applying water. I went in using this product with hopes that it would work but knew it would take some time for results to really be visable. I used it nightly as directed and applied it at night right before bed.
I must say this product really did work!! I had noticed a difference in my eyebrows in about 3-4 weeks and saw that they were growing. I was so happy and so shocked that something really worked!! I go camping every August and when camping I wear absolutely no makeup so everyone is able to see thin my eyebrows are, but not this time. When I had went camping my family were like, "Monica, you have eyebrows", lol, it was funny but I love the fact that have grown full enough to be noticeable.
Here is my before and after photo, the top was May 2011 and the bottom was by July-Aug of 2011, so I'll let you be the judge
As you can see they have grown out fuller and there is no spots where they didn't grow out. When I had tried growing them out by themselves there would be little spots where hair just wouldn't grow. I'm so glad that I came across the product although I was very hesitant to buy it, I now see for me, it was worth it.