So over the weekend I started a little project that I've been dying to do. I've looked at many youtube videos and decided to make my own nail polish rack. The one I made is out of foam board but I plan on making one out of wood in the future, I was just curious to see how sturdy the foam board one would be. Here is the video I followed so if you are interested you can make own of your own.
*This is not my video, but a video I found searching You Tube*
Here is how mine turned out.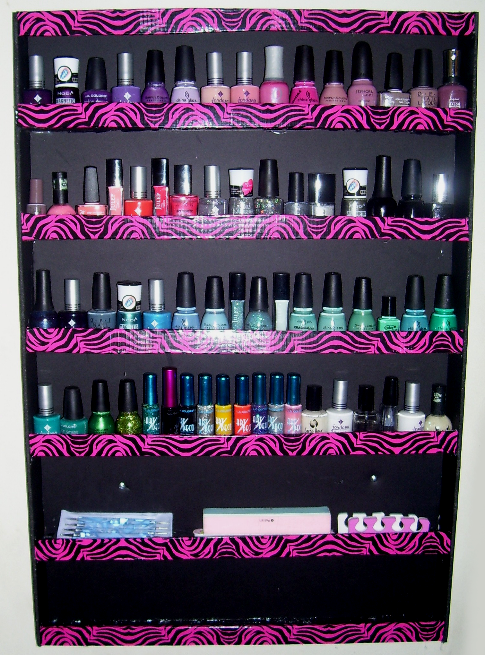 It ended up taking me 3 days to do this because I shorted myself supplies and yesterday I was just to tired to finish up the gluing the rest of it together. So today I finished and I must say I think it came out pretty good. I'm proud that I did this all by myself, execpt for hanging it up, that was all hubby! So this is my growing nail polish collection. I need/want to buy more...hmm....what other colors do you think I should get??