In my last post I did a St. Patrick's Day nail design but before putting the on polish I forgot to use a nail base. BIG MISTAKE!! Today I removed the nail polish and guess what? My nails were really yellow and disgusting. I googled online how to remove or at least lighten the yellow stains. I came across one that only required 3 items and this is what you'll need (what I used)
Nail Buffer
1 small bowl/container
2 lemons
Toothpaste (since most are used for whitening)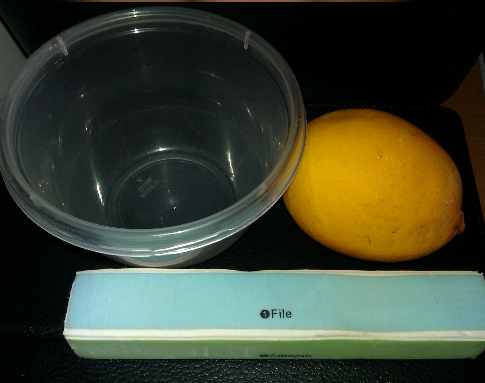 Using the file pictured I use the file and smoother for all my nails.
Then I poured some water as warm as I could handle into the bowl.
Squeeze one lemon into the bowl and then soaked my hand for about 7-10 minutes.
I then washed my hands with warm water and then repeated the steps again but this time added some toothpaste to it all and soaked again for 7-10 mins. Washed my hands again, filed and smoothed my nails and then put some lotion on. Now my nails are still a bit stained but not as bad as they were when the polish was removed.
Before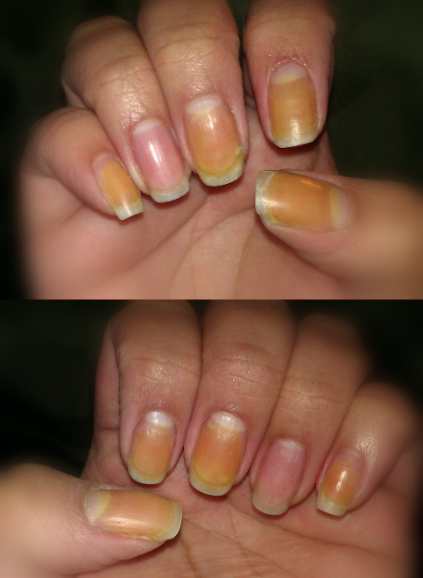 After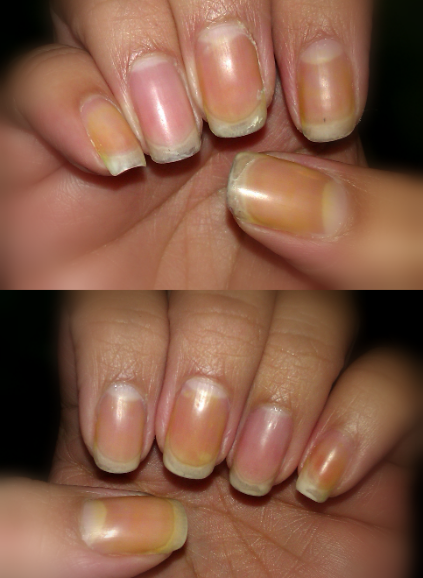 Another picture to show you its not that bad.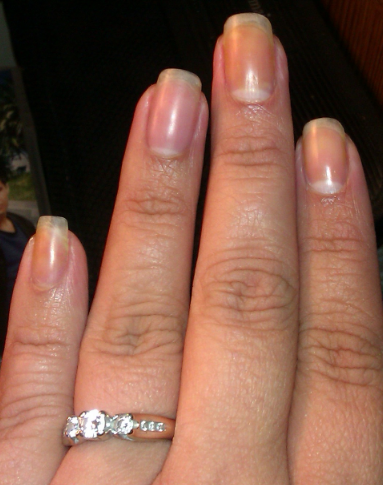 Were you able to see the difference?