Hey everyone, I hope you are all have a great Tuesday so far! So as I previously said in my last post I was going to change the name of my blog and when I tired to do it, it pretty much messed everything up. I notice when someone changes the name of their blog you have to unfollow and then re-follow to keep up with their new posts.So my blog name on blogger will remain the same.
Ok, so I've already selected two winners and neither one of them and have responded, grr! Now I have picked another one and I really hope she responds. Want to know who it is???
Its.........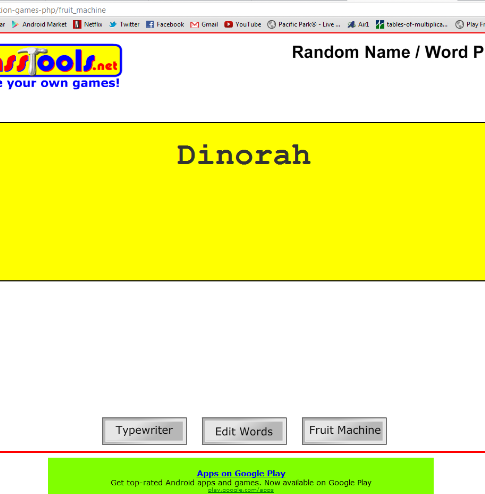 I used the typewritter function on ClassTools.net to select the winner.
Dinorah!!!! Congrats! You have 24 hrs from the time this was posted to respond with a comment below leaving me your email address. If you do not respond within 24 hours a new winner will be selected.