I had came across this certain manicure that I've been wanting to try out. You need striping tape but since I didn't have that I had to use an alternative which made the design come out a bit wider.
Items Used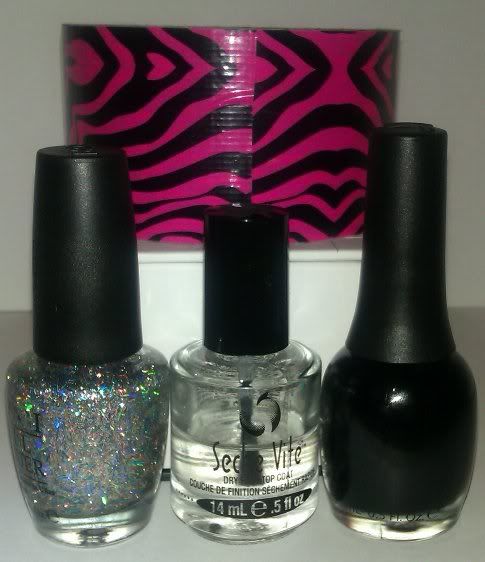 Finger Paints- Black Expressionism
OPI-Save Me
Seche Vite

The Steps:
1. Painted my nails with Save Me and let it dry.
2.Cut strips of the duck tape and place them diagonally on my nails.
3. Paint my nails with Black Expressionism and let dry (did 2 coats)
4. Added my top coat.


The Outcome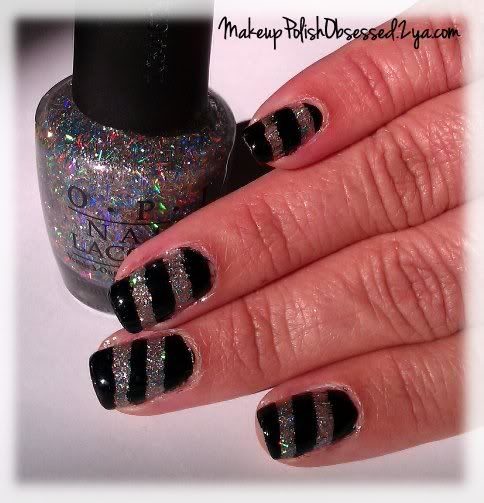 Another View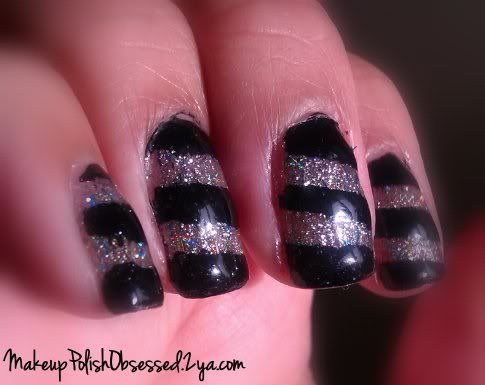 I should've used my art deco polish to clean up the lines and cut the tape into thinner pieces. I'm not sure how much I really like this, but I will give it another try. When I do I will post it up again, but I sure do love how the Save Me polish looks in the sun!
By the way I have decided to change the name of my blog from JustBeingMe82 to Makeup & Polish Obsessed. I have not change it with blogger yet but once I do you will find it under MnPObsessed. In the meantime the new link that can be used for my blog is MakeupPolishObsessed.2ya.com and its also right below the title.