I'm sure a lot of you have seen the May MyGlam bags but since its my very first one I still wanted to share it with you.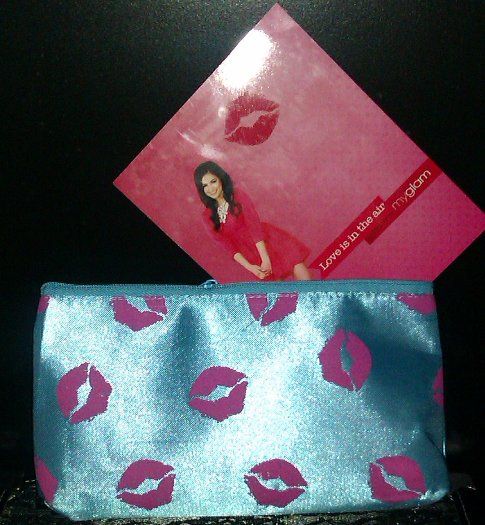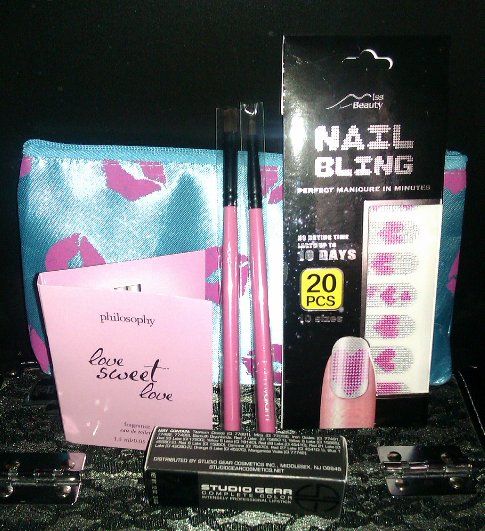 I was really excited to have received my first bag and I really do like what I got. The theme was Love is in the Air and it included the following samples:
1. Philosophy Love Sweet Love sample which smells so good! I actually like to receive perfume samples because I am not one to buy it. I always buy body sprays.
2. Studio Gear Complete Color Lipstick in Warm & Cozy, not to crazy about the color.
3. Miss Beauty Nail Bling which is cute but I dont think I'll use them.
4. MyGlam Concealer Brush and Defining Liner Brush which I love them both and will use.
Here is the what lipstick looks like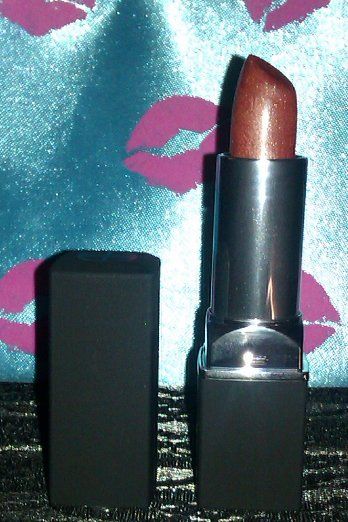 Not to crazy about the color but hopefully I'll find some use for it.
I'm really looking forward to next months bag. So did you like your May bag?