Here is another nail design that I wanted to try out that I've seen on facebook. It looks like drizzled nail polish and very cute. I used Sinful Colors Fusion Neon for the tips and Bikini for the nail and Art Deco's Pink for the line under Fusion Neon.
Here are the steps:
The Design after I cleaned it up: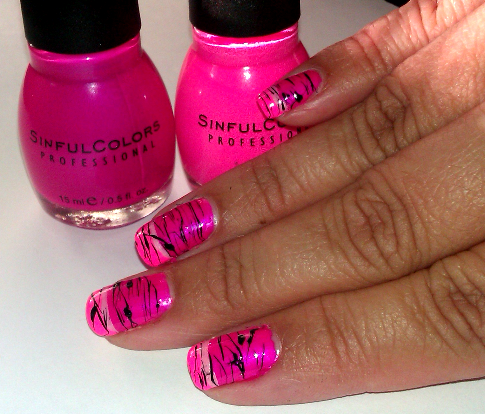 Another photo of both hands, as you can see I put the clear coat on to fast. My middle finger on the my right had smeared but I'm to lazy to redo it, lol.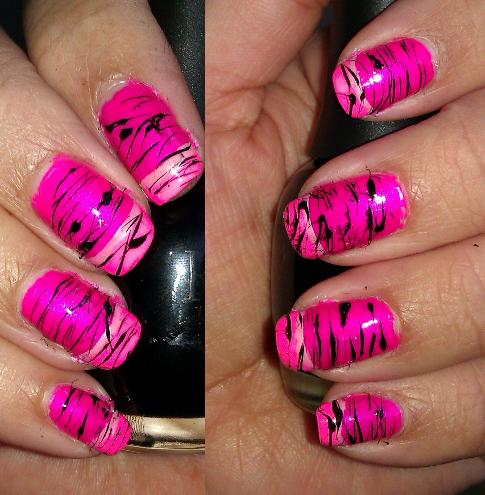 Hope you like this easy and simple design.