When summers days are hot just like they've been the past week, ice tea sure does sound good! I love drinking ice tea during summer and I like without sugar. I received the Stash Tea Superfruit Tea Sampler in my Mom VoxBox and it contained a pretty good variety of flavors to choose from.
Mom VoxBox Card description:
Stash Tea Superfruits Tea Sampler: $3.50
Featuring Mangosteen, Goji Berry and Pomegranate Raspberry, Acai Berry, Yumberry Blackcurant and Blueberry, we've included instructions on how to make this tea iced as well as some Nektar Naturals Honey Crystals to use as a natural sweetener!
The box contains about 3 samples per flavor 3 out of the 6 flavors where herbal tea and the other 3 were green tea. My husband and I mixed two different flavors of the teas to make our iced tea. We used about 3-4 tea bags each time we made the ice tea. The tea is very delicious and very fruity, although I'm not much a green tea drinker the flavors made it taste really good. My favorite was the Blueberry Superfruit Herbal and Yumberry Blackcurrant Herbal tea. I only have two tea bags left and I'm sad that its almost gone, but I will definitely will be going out and buying more.
As the description stated above, it did include Nektar Sweetener but it only came with two packets and I wish it had came with more.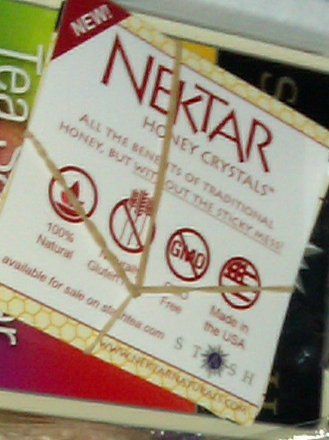 If you are interested in learning more about Stash Teas you may do so by going to:
Website:
StashTea.com
Twitter:
@StashTea
Facebook:
StashTea
Join the twitter conversation:
#StashIcedTea
Disclaimer- I did receive this product complimentary through Influenster's VoxBox program to test and review. This review is my own honest opinion.