Yay I'm back after about a month of being gone!!!! Now that I'm back I want to share with you this months MyGlam Bag and this months theme was Endless Summer.
This months bag came with a little bit of everything related beauty!!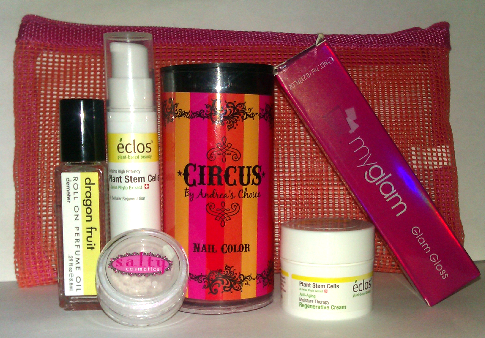 Eclos Plant-Based Beauty
Moisture Therapy Regenerative Cream
and
Cellular Activator Facial Serum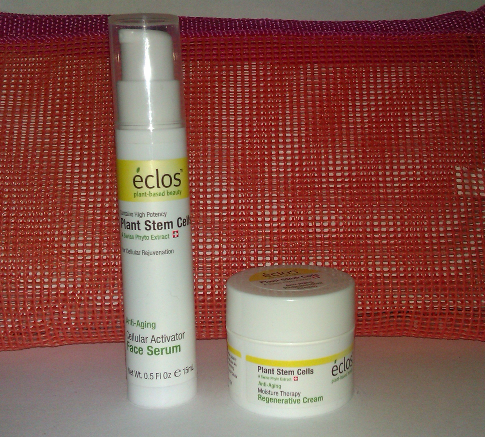 Demeter Fragrance Library
Roll on Perfume in Dragon Fruit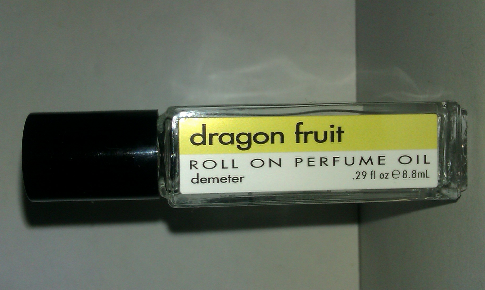 I've already tried and it smells really good, its has a very light fruity scent.
Salty Cosmetics
Glama-ZOID! Eyeshadow
This is such a pretty iridescent pink.
Circus by Andrea's Choice in Spectacle (full size)
Swatches!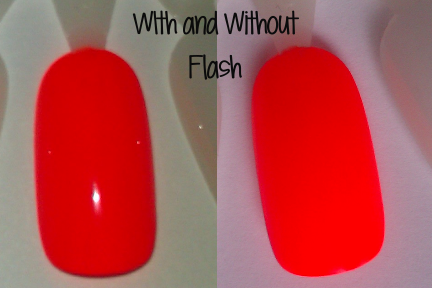 and lastly a MyGlam Lipgloss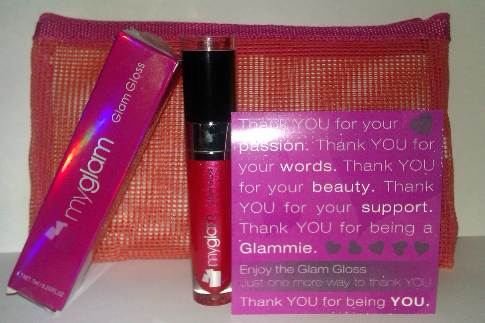 Did you all like what came in August MyGlam Bag?