Hello beauties, hope you are having or had great 3day weekend (depending when you read this)! I was tagged by thee beautiful Jessica over at
All Things Addicted
to share with you all my most worn items for this summer of 2012. Tags like these are always fun to do and its such a easy way to share with your readers the items you enjoyed most. I did three different categories to share with you: scents, nail polish and of course makeup.
First up is scents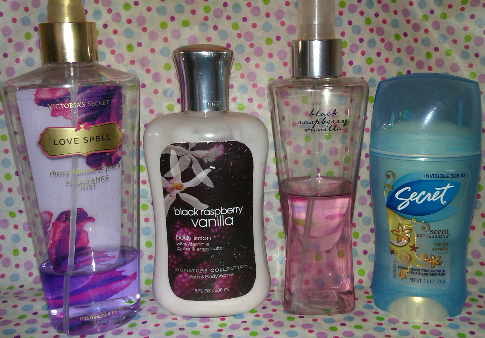 Victoria's Secret Love Spell, Bath & Body Black Raspberry Vanilla lotion and spray and of course to stay keep dry my favorite deodorant Secret Va Va Vanilla.
Nail Polish
These baby's were my most grabbed nail polishes for the summer!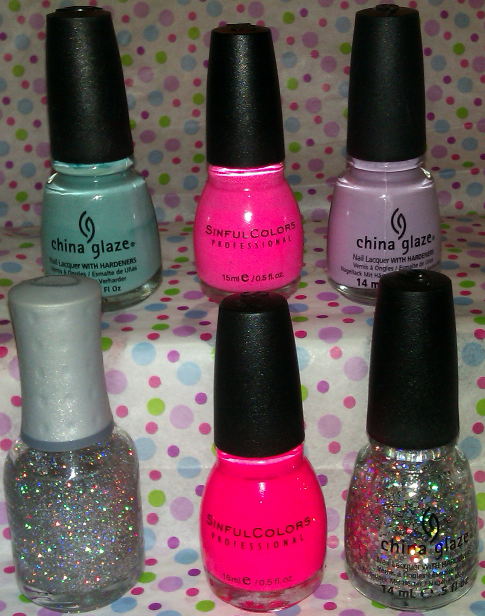 From top to bottom left to right: China Glaze For Audrey, Sinful Colors Fusion Neon, China Glaze Sweet Hook, Orly Shine On Crazy Diamond, Sinful Colors Pink and China Glaze Techno.
Makeup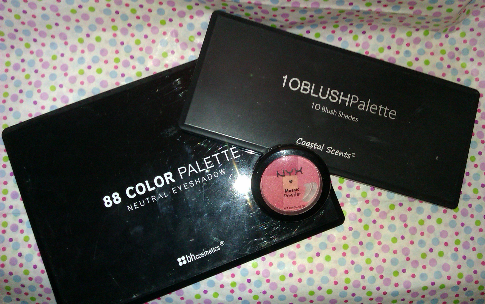 BH Cosmetics 88 Neutral Palette, Coastal Scents 10 Blush Palette and NYX Mosaic Blush in Paradise.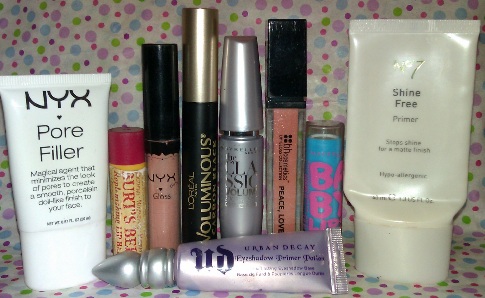 NYX Pore Filler, Berts Bee Pomegranate lip balm, NYX Gloss in Whipped, Loreal Voluminous Carbon Black, Maybelline Volume, BH Cosmetics lip gloss in Peach, Love and Mod, Baby Lips lip balm, No. 7 Shine Free Primer and UDPP.
There you have it, all of my most used summer items! Hope you all enjoyed this post and here are the people I tag:
Vanessa-
http://www.nessaheartsmakeup.com/
Dinorah-
http://dinorahbaby.blogspot.com/
LonMonique-
http://lonmonique.blogspot.com/
Annie Lovelyy-
http://annielovelyy.blogspot.com/
Mz Cyn-
http://lifeofcyndez.blogspot.com/
Carmen-
http://remarkablee-carmen.blogspot.com/