Since I only bought 3 NYX items I figured I would do a swatch post. I absolutely love the NYX Mega Shine Lipgloss! They are pretty much true to color and they formula is just perfect for me, not to thin and not to thick.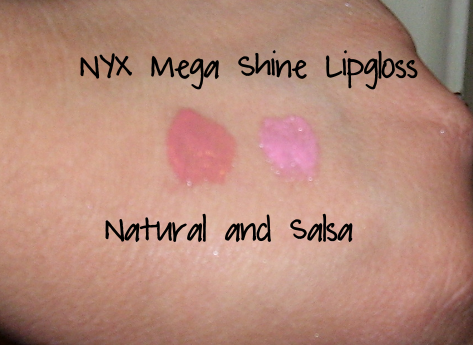 The Mosaic Powder is very smooth and velvety. I noticed when I do use this blush it actually last all day long and does not seem to really fade.
Besides the swatches I wanted to know if anyone knows of a cheaper dup the for Stila Smudge Stick eyeliners? Or do you know of any good smudge proof eyeliners and are drug store brands?