I went to the dollar tree store to pick up some more art deco nail polishes and I also picked up another L.A. Color's 3 eye shadow palette.
Here are the new Art Deco polishes I got
from left to right
Purple/Blue Glitter
Bright Orange
Teal Glitter
Yellow
I really like the glitter polishes I got and here is an up close picture of them.
very pretty right?
For the eye shadow I got a palette called Shooting Star and here is the picture with swatches. I did use the UDPP for the swatch.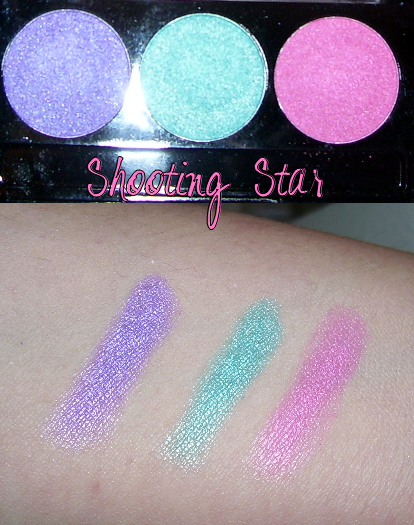 Like I've said before the color payoff is not bad for only a $1!