I've been using the L'OREAL Voluminous Carbon Black mascara for about 3-4 months and so far I do love it. I absolutely love how my lashes look when I have this mascara on. Here is what the packaging looks like
What I love about this mascara is:
1. It seperates my lashes
2. Give them volume
3. I love that the color is extremely black
4. When washing the mascara off it comes off easy and doesn't not leave any behind that I have to remove with makeup remover.
5. It does not flake, clump or smudge on me.
6. It's very buildable (if that's even a word)
What I don't like about this mascara
1. It tends to dry out on me pretty fast and when it does the bush doses not work as well or at all and the bristles start to stick to each other.
2. Since it does dry out fast on me which is about a month I have to go out and buy it again.
I have more pros than cons which is why I keep this is as my must have mascara. I've bought this mascara at 3 different places which is Target, Rite Aid and Walmart. Since I do have buy this about once a month the cheapest place I've found it so far is at Walmart for only $5.87, which is about $2-$4 cheaper than the other places.
Here is how the mascara looks on my lashes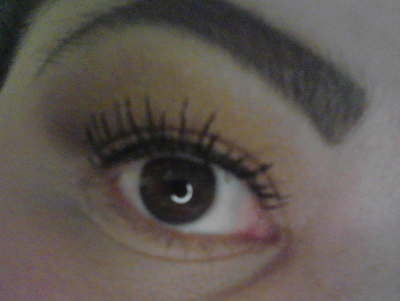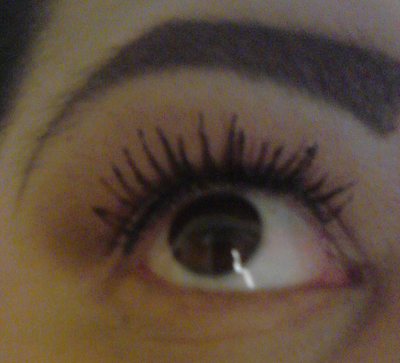 What is your must have mascara? And if you tried this mascara do you share the same pros and cons as I have?