Saturday night my brother's friend offered him 4 VIP hockey tickets to the Kings game. My brother called and invited my husband and I since we didn't have anything to do. Thank goodness he did because it turned my anniversary weekend into an exciting one!! My family and I are huge hockey fans, our #1 team is the Anaheim Ducks and the Los Angeles Kings are my #2 team. I love being at hockey games and I love how loud it gets. We had so much fun and to top it off the L.A. Kings won!! Oh yeah not to mention there was a proposal at the game (video below)!!Here are some pictures...
My ticket
The game was the L.A. Staples Center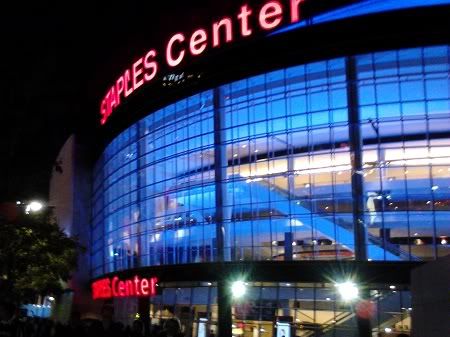 Entering the game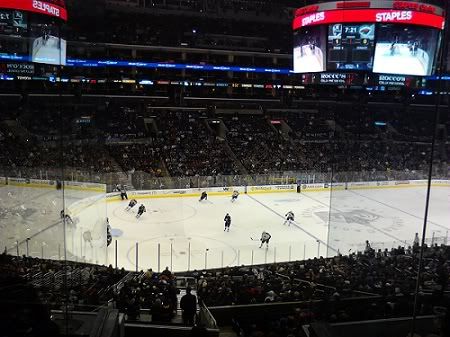 FIGHT!!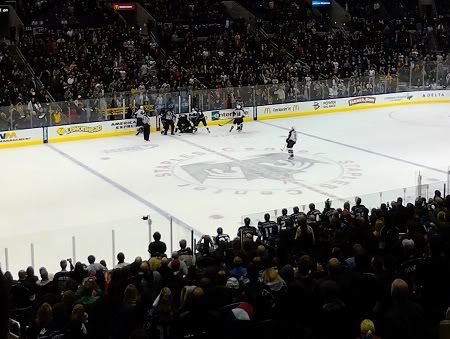 During the period break they brought these cute little kids out to try and score a goal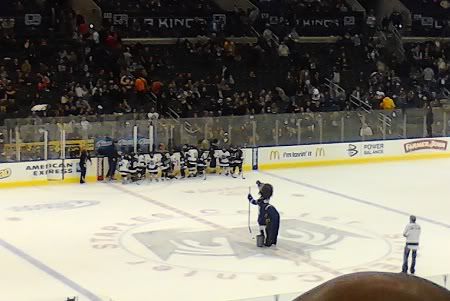 Here is the video of the proposal!
KINGS WIN!!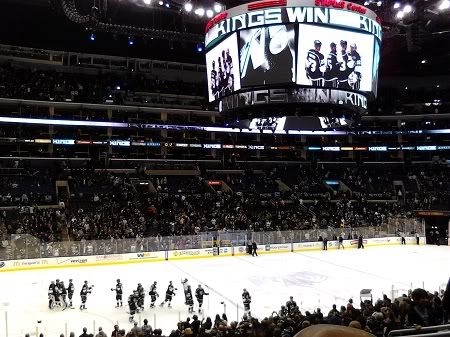 End of the game!