So as you all probably know southern California was hit a wind storm and most of the damage was in the San Gabriel Valley. One of the cities under state emergency due to the damage is one that I live in.
So on Wednesday around 10 pm I was on the phone talking to my mom, while I was on the phone the lights had flickered and my cell disconnected,
about a min later our home blacked out. I had looked outside and saw that our neighbors power were all out. Now I honestly did not notice the wind till the power went out. I had tried to lay down and fall asleep but I couldn't the wind was to loud and powerful. Winds reached up to 100+ miles and kept going all night long. I only probably got about 2 hours of sleep off an on because I kept waking up. By the time I needed to wake up and get ready for work I was so upset because the power was not on. We had all got up and drove down to my in-laws to see if we can ready there but no luck their power was out too. Every house we passed had no power and there were trees, plam leaves, branches and power lines down everywhere! So because I did not want to miss work I went to my grandparents house to get ready. I had left their house at 8:45 and did not get to work till 11! It normally only takes me about 25-30 min to get to work, but it was just hard. Police had streets blocked and were directing traffic to other areas. Almost all signals were out from where I live to where I work! Probably only about 4-5 signals worked, ugh! So our power did not get turned back on till about 8:30 pm Thursday night, so we went about 22 hrs without power.
On Friday it had took me an hour to get work because there were more signals working. After work though, oh my gosh, it was such a nightmare! It took me 2 hours to get home. I think it was mostly because a lot of people were trying to get home and still some of the cities had no power. This is probably long post and might bore some of you so I'll leave you with some pics that I found off of the cities website/newsletter and some I took.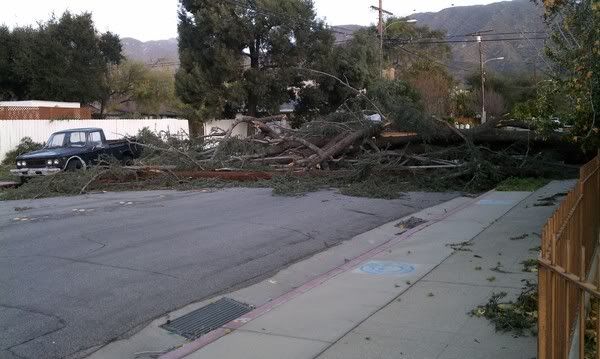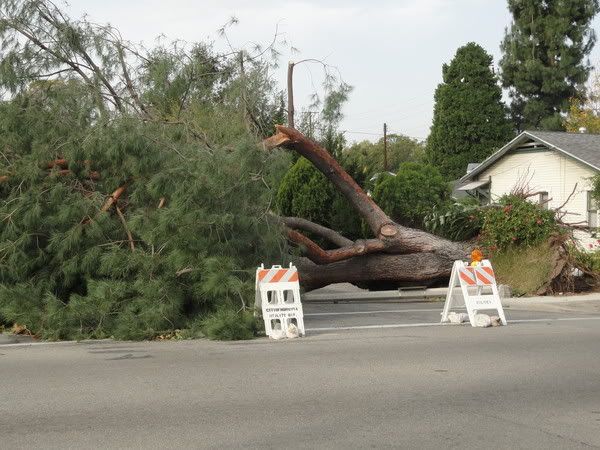 This picture above is the cities Christmas tree that now is no longer there :(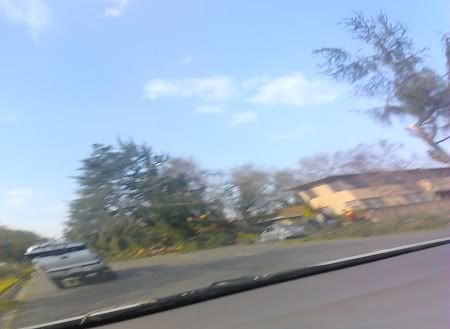 This was my commute to work, 4 story height trees knocked down.
My drive home, everywhere all you see is trees down or branches that had been swept up by the curbs.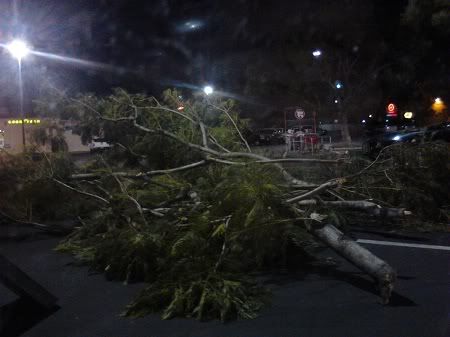 Trees down in the Target parking lot.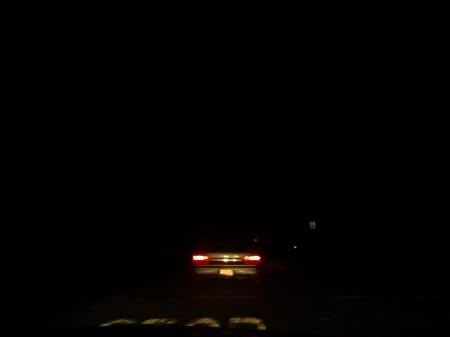 This was the drive home with the power out.
This is just a few pictures to show you some of the damages that have been caused, there are some areas where you still can't drive because of huge trees. I live by the mountains and you know in mountain areas how big the trees can be.