Yay!! I'm finally back after not having my internet for like 3 months.
So for a while I've had my eyes on the Clarisonic because now that I'm getting older I want to be able to take better care of my skin. Not only that I want my skin to look better as well. I came close to buying the Clarisonic but last Saturday I had went to Costco and saw they had the Olay Prox Advanced Cleansing System combo pack. The price of the Clarisonic is around $150 and the Olay combo pack was only $36.99!! Seriously that's an amazing deal! So of course I went with the Olay Prox. Here is what the packaging looks like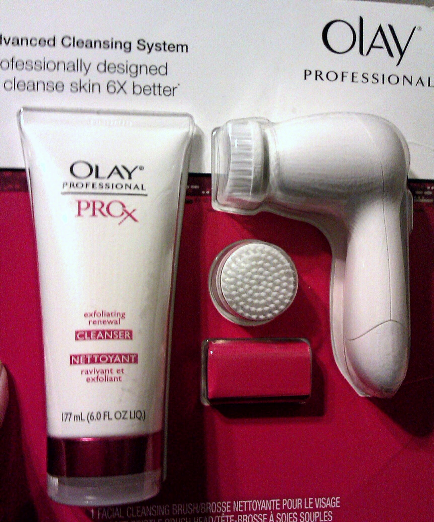 It came with the Olay brush, 2 AA batteries, 2 brush heads and the exfoliating renewal cleanser.
The brush comes with two speeds that are not too intense but good enough to clean your skin and leave it feeling smooth. I've also used it in the shower and it is water proof. It's pretty compact and fits right in my medicine cabinet. Here are more two more pictures of the Olay Brush.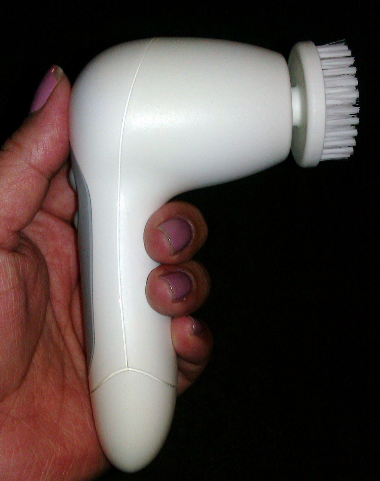 So far I absolutely love this and I'm glad I went with this purchase and saved some money.