Took another trip to Target because I wanted to get some organizers to make my desk look a bit neater and more organized. I had been using these small baskets I had purchased from the Dollar Tree Store but I wanted something more sturdy. I had found a 3 drawer organizer that fits perfectly in my desk for $9.99.
3 Drawer Organizer-Target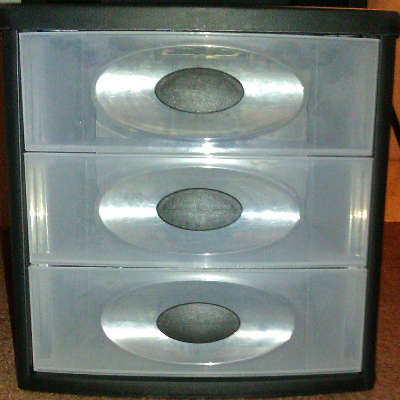 Here is my small growing collection of makeup that I put in the drawers.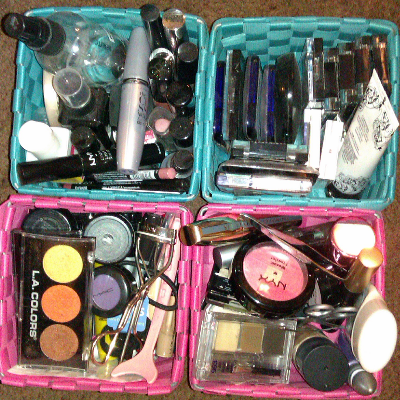 Everything of course fits perfectly in the drawers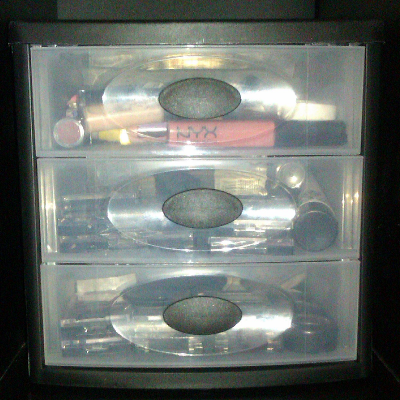 I had also been wanting to buy an organizer for my nail polishes because I had them all thrown in a basket on the bottom of my desk. In the cosmetic section of Target where you can find their Caboodle Makeup cases, I had found an acrylic tray. The tray was perfect in size for my small growing collection of nail polishes and that costed $15.49.
Caboodles Acrylic Cosmetic Organizer Tray
Top View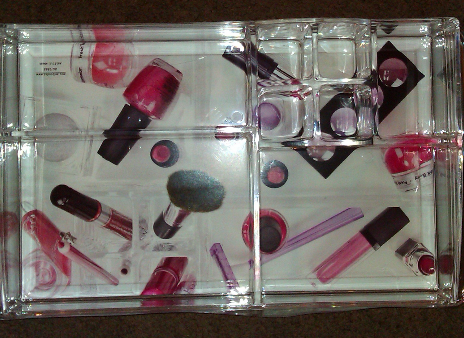 Front View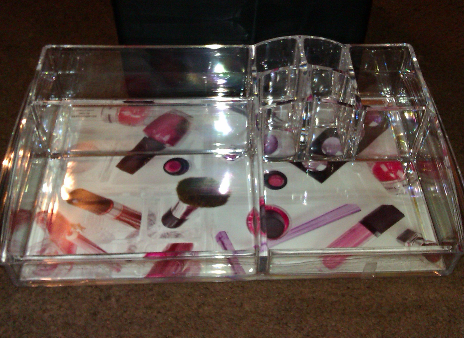 Filled with my nail polishes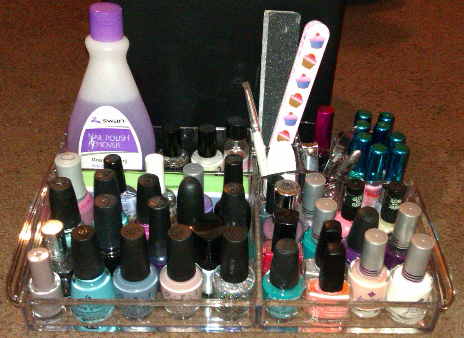 Now my desk feels a lot more in order and everything is in place. I still keep one the baskets from the Dollar Tree on my desk but only because I have my everyday makeup in there. I keep my makeup palettes and brush roll in the drawer of the desk.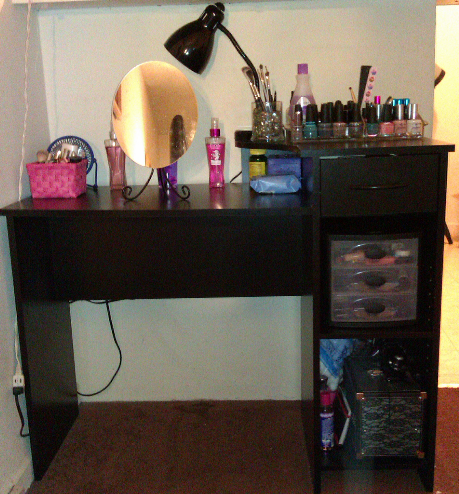 P.S. My hubby bought the desk from WalMart as a Christmas gift, you can find it here ->
Mainstays Student Comp. Desk
.